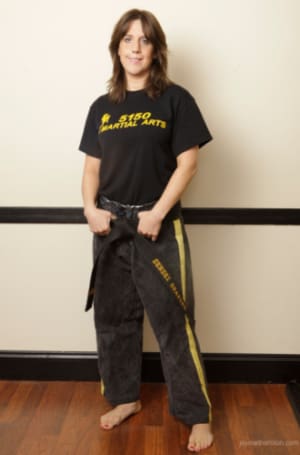 Sensei Irene Shapiro
Sensei Irene Shapiro began her martial arts training 16 years ago and is now a 4th degree Black Belt, a black belt in Gracie Jiu Jitsu and a full time professional martial arts instructor.
She has a degree in Early Childhood Development from the University of Hartford in Connecticut.
She currently teaches our 3-5 year old kinder karate classes, 6-10 year old kid karate classes, our adult kickboxing and fitness classes, as well as the morning women's Gracie Jiu Jitsu classes. She is an example of a martial arts success story. Her passion for the martial arts is obvious and is an inspiration to all.