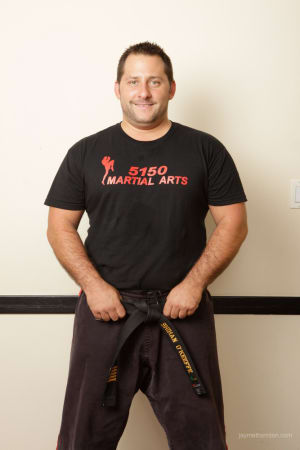 Professor Scott O'Keeffe
"Passion is a result of a belief so powerful you can't contain it, yet so abundant you are compelled to share it!"
Growing up in Rockland County NY, and playing sports from football, baseball, and wrestling, He was sometimes always picked last to play team sports, and being a victim of being bullied, Professor O'Keeffe's father knew he needed a competitive edge and an activity that would help him develop confidence in himself.
Professor O'Keeffe began his training when he was 9 years old in Judo. When he graduated high school, and working a summer job on a delivery truck, he met his instructor and for well over 20 yrs Professor O'Keeffe has studied martial arts, not only learning martial arts, but also how to teach and train students effectively.
Professor Scott O'Keeffe has been teaching for over 20 years now and is a full time professional instructor. Experienced and knowledgeable in several martial arts and training methods.
Professor O'Keeffe Currently Holds:
A Black Belt in Gracie Jiu Jitsu under Professor David Adiv and Master Royler Gracie
He's a full time student in Muay Thai Kickboxing at Renzo Gracie NYC, and has traveled to Thailand and spent months training at the World Famous Tiger Muay Thai Camp in Phuket, Thailand.
A 5th Degree Black Belt in Kenpo
A Black Belt in Emperado Kajukenbo Self-Defense System
He is a certified MMA Conditioning instructor under UFC strength and conditioning Coach Keven Kearns
Experienced in Northern and Southern Kung-Fu, and has trained at the National Wushu training center in California under Lao Shr Eric Chen
Skilled in the Filipino Martial Art of Pekiti Tersia Kali
Plus, a member of a National recognized group of professional martial arts instructors, dedicated to raising the standards of martial arts instruction worldwide!
Known for his passion for his students progress, Professor Scott O'Keeffe is a dynamic and energetic instructor, yet a very humble person.
Students always walk out of class feeling like they made progress and will always leave class with the SSL effect: Smiling, Sweating, Learning